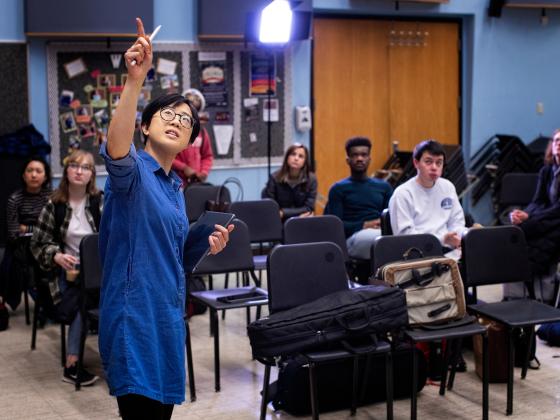 What makes UK the university of, for and with Kentucky?
The answer is our people.
We are a community full of individuals who sacrifice for the greater good. During the past year, those sacrifices have been magnified as the University of Kentucky continued its missions of teaching, service, research and healing. There are so many people who worked behind the scenes to make the impossible, possible.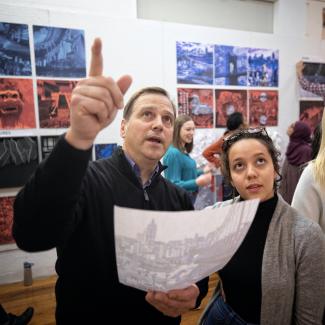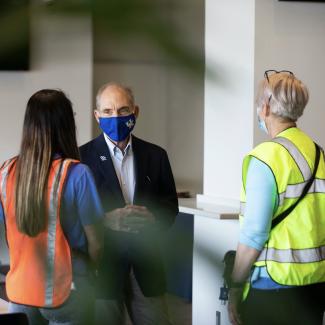 Increased Minimum Hourly Rate
The minimum hourly rate for regular employees at the University of Kentucky is $15 an hour.  
New Paid Leave
We have created a new paid leave for staff employees to welcome a new child or care for an ill parent. In a first step toward expanding our leave benefits, .5 FTE and greater regular staff employees receive two weeks of paid leave for the birth or adoption of a child. We also offer one week of paid leave to care for a parent who is ill.
Retirement Contribution
As promised, we resumed the 10% employer retirement contribution rate on July 1, 2021. We are pleased to have restored this outstanding benefit, one of the most competitive retirement benefits available anywhere, which reflects our commitment to our employees.
In addition to increased minimum wage, new paid leave and updates to retirement contribution, the University of Kentucky is improving employee benefits in other ways. Please click here to learn more about how we are doing more to invest in our most precious resource– you.